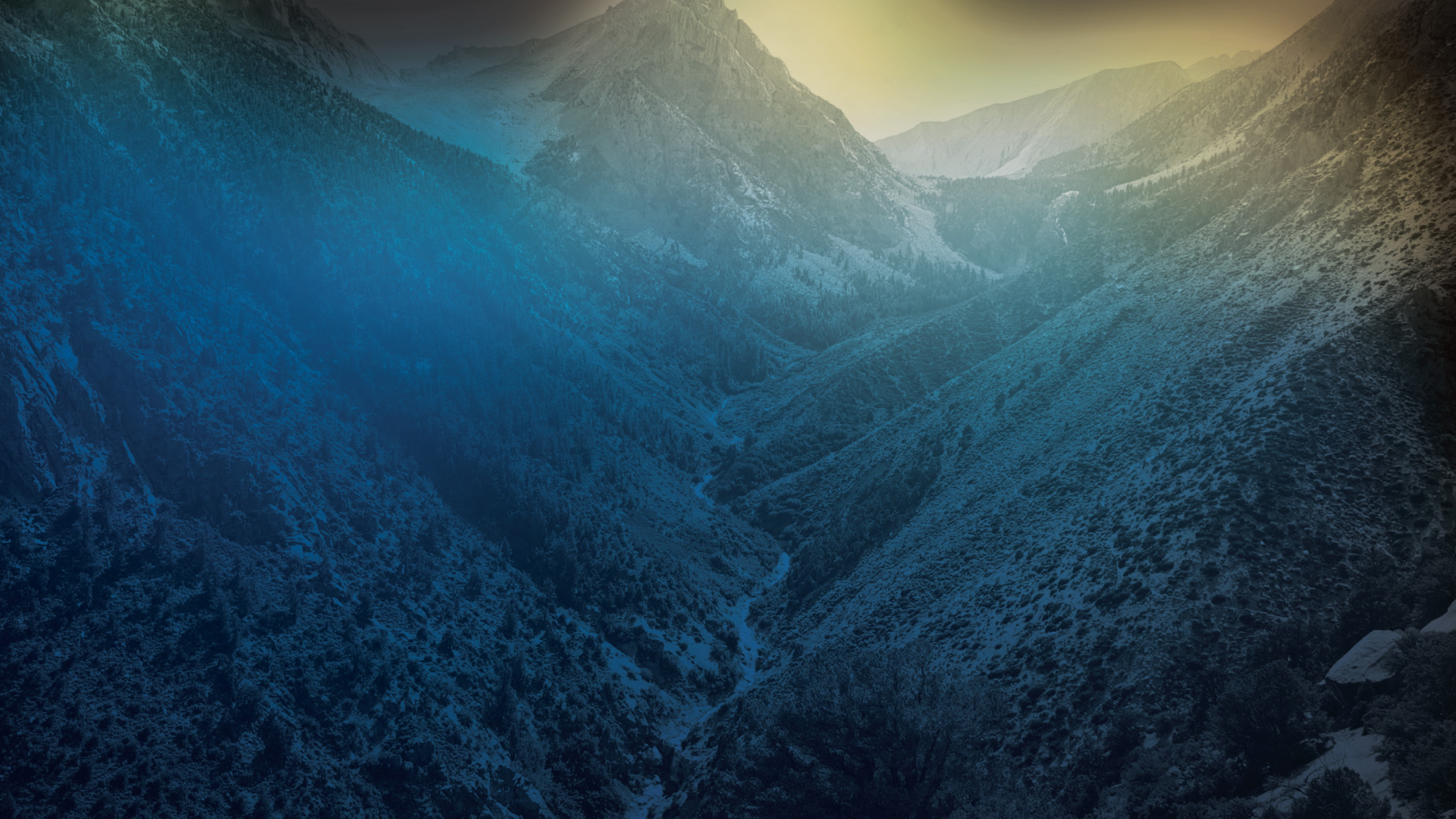 God asks us to move toward Him with intention, consistency, and faith. Each step you make toward Him is part of your journey to know Him — a journey that lasts an eternity.
How do I become a Christian?
God desires a relationship with you, and as you come to know His love you will further seek to build that relationship. The bad news is that we all begin our journey separated from God by sin. Sin includes the thoughts, words, and actions that come into conflict with His holy nature. The good news is that God designed you to walk through life in relationship with Him, so the more you turn from sin the greater the benefits you see come into your life. In the Bible, God has given us a clear path to walk away from sin and toward His love.
STEP 1:  Admit Your Sin
"for all have sinned and fall short of the glory of God" (Romans. 3:23 NIV) 
"For the wages of sin is death, but the gift of God is eternal life in Christ Jesus our Lord." (Romans. 6:23 NIV)
As we all know, the first step to solving a problem is admitting you have one. While this seems like a modern piece of wisdom, the Bible has taught us this lesson for millenia. 
Through the Bible, we learn nobody has lived without sin — whether in our thoughts, in our words, or in our actions. In fact, none of us are even capable of living up to the example God sets for holiness without sin. We also learn our sin not only separates us from God now, but for all eternity.
So, if everyone has sin and sin separates us from God, then the path forward is clear. We must not lie to ourselves or wither in shame; the first step must be to admit our sin.
STEP 2:  Ask For Forgiveness
"If we confess our sins, he is faithful and just and will forgive us our sins and purify us from all unrighteousness." (1 John 1:9 NIV)
The Bible tells us that God forgives us when we admit to our sins. But does that mean we can do as we please, confess, and still know Him? Or be in a right relationship with God simply by going through the motions of asking for forgiveness? No, not at all.
"For it is by grace you have been saved, through faith—and this is not from yourselves, it is the gift of God- not by works, so that no one can boast." (Ephesians. 2:8-9 NIV)
"But when the kindness and love of God our Savior appeared, He saved us, not because of righteous things we had done, but because of his mercy." (Titus 3:4-5a)
No amount of personal effort, good works, or righteous deeds can earn us a right relationship with God. God's love for us does not depend on anything — it is eternal and unconditional. And this is shown to us through Jesus Christ.
"But God demonstrates his own love for us in this: While we were still sinners, Christ died for us." (Romans 5:8 NIV)
Jesus gave His life to pay for our sin, embodying and enacting God's unconditional love. And so we see through Jesus what God feels for us: complete love and faith. The only way to be in a right relationship with God, then, is to reciprocate that feeling; to turn to Jesus and wholly understand what it means to trust another to take care of your sin, your salvation, and your eternal life.
STEP 3:   Accept Jesus as Savior         
"Yet to all who did receive him, to those who believed in his name, he gave the right to become children of God." (John 1:12 NIV)
"And there is salvation in no one else; for there is no other name under heaven that has been given among men by which we must be saved." (Acts 4:12 NASB)
"…I am the way and the truth and the life. No one comes to the Father except through me." (John 14:6 NIV) 
Jesus tells us that He is the only way to God and the very life of God himself. Faith in Jesus as our Savior enables us to move away from sin and toward God — closer to His love, care, and provision. When we have faith, He begins the process of changing our character and enabling us to live and respond as He would. Each step deepens our trust in Jesus as the only one who can restore our broken relationship with God.
STEP 4:   Acknowledge Him as Lord
"If you declare with your mouth, "Jesus is Lord," and believe in your heart that God raised him from the dead, you will be saved." (Romans 10:9 NIV)
"He who has the Son has life; he who does not have the Son of God does not have life." (1 John 5:12 NIV)
Finally, pray a prayer like this:
"God, I admit I am a sinner and need a savior. Thank you, Jesus, for dying on the Cross to pay for my sin. Forgive my sin. I accept you as my Savior and acknowledge You as my Lord. In Jesus' name, amen."
If this prayer truly reflects the attitude in your heart, you are now in relationship with God. He has made you a member of His family, as we see expressed in Colossians 1:13-14:
"For he has rescued us from the dominion of darkness and brought us into the kingdom of the Son he loves, in whom we have redemption, the forgiveness of sins." (Colossians 1:13-14 NIV)
Welcome to the Family of God!
How do I know I am Christian?
After praying as demonstrated above, you may feel different, or you may not feel different at all. Either way, it's important to understand that your salvation is not based upon a feeling, but upon a fact. This fact is made clear through the Word of God in the Bible:
"If you confess with your mouth, "Jesus is Lord," and believe in your heart that God raised him from the dead, you will be saved. For it is with your heart that you believe and are justified, and it is with your mouth that you confess and are saved." (Romans 10:9-10)
"…for, "Everyone who calls on the name of the Lord will be saved."" (Romans 10:13)
"Whoever has the Son has life; whoever does not have the Son of God does not have life. I write these things to you who believe in the name of the Son of God so that you may know that you have eternal life." (1 John 5:12-13)
So, if you prayed to invite Jesus into your life, to ask Him to forgive your sins, and ask Him to be the Lord of your life, you are a child of God!
How do I grow as a Christian?
In short, keep faith and love for Jesus in your heart and your relationship with God will grow. Now, you may think you have to do all the work in order to grow. In fact, your growth is a partnership, guided by an unseen process known only to God and driven not by what you do, but by what Jesus has done and is currently doing. God uses His Word, His Holy Spirit, other people, and the circumstances of life to further develop His life and character in us.
What comes next?
While that's a question only God can answer, every new member of His Family should look forward to the following exciting milestones in their journey.
Share Your Commitment to Jesus?
We are excited that you've decided to follow Jesus as your Savior, and we hope you're able to share with loved ones during this time. Allow us the privilege of celebrating with you and supporting you in your growth as a Christian.
Tell Us About Your Decision
Arrange for Your Baptism
Baptism is an outward demonstration of an inward commitment to following Jesus. It's the first step Jesus took when he launched His ministry: He instructed His followers to be baptized and to baptize all those who receive Him. Baptisms are conducted by Discovery Church Pastors.
"Therefore go and make disciples of all nations, baptizing them in the name of the Father and of the Son and of the Holy Spirit" (Matthew 28:19)
"We were therefore buried with him through baptism into death in order that, just as Christ was raised from the dead through the glory of the Father, we too may live a new life." (Romans 6:4)
If you are local and interested in being baptized, we would be happy to connect with you and arrange your baptism. If you live at a distance, we would still love to hear about your intention to be baptized and can work with you to arrange a baptism in your area.
Arrange Your Baptism
Begin Studying the Bible
While it can seem incredibly daunting to understand or even approach the Bible, fantastic resources are available that can help you. We recommend you start with Max Anders' book, 30 Days to Understanding the Bible. And, of course, Discovery Church is always here to answer any questions you have.
Purchase Book
Gather with Others
One of the core practices at Discovery Church is to gather together to enrich our lives with shared spirituality. One way we gather is in weekly services at our locations. Another is in smaller groups, each serving a certain purpose and all centered around faith.
Join a Group