Stephen Ministry is an arm of Discovery Church's pastoral care that reaches out to comfort people facing life issues. It is Jesus helping people through people, through weekly one on one confidential, non-judgmental meetings to work through the crisis and/or grief in the effort to bring wholeness.
Stephen Ministry

is an arm of Discovery's pastoral care that reaches out

to people facing life's challenges.
Stephen Ministers are ordinary, non-professional people who have completed 50 hours of training to provide a confidential and non-judgmental environment where one can unburden themselves to an empathetic ear. They are trained not to "fix it" but to offer prayer, redirection to the Lord, a strong listening ear and support through the days after trials and/or loss. In circumstances such as:
They are trained to support you through many of life's difficult circumstances such as…
Need support of a friend
New to the community
Facing a life transition
Struggling with faith in God
Expecting or adopting a child
Dealing with a job crisis
Coping with divorce
If you or someone you love is:
Experiencing loneliness
Hospitalized
Terminally Ill
Homebound
Disabled
Grieving
The following are outside the Stephen Minister's scope of care
Minors
Couples or families
Severe depression
Personality disorders
Abuse issues
Substance abuse
Suicidal behavior
Violent behavior
Serious mental or emotional disturbances
Monetary needs
Childcare
Transportation
Career placement
Interested in becoming a Stephen Minister?
Are you interested in becoming a Stephen Minister? If so, your next step is to fill out the Interested in becoming a Stephen Minister application. We host Stephen Ministry Orientations a couple times a year that we encourage you to attend to hear from some of our Stephen Ministry leaders. You may also contact the church office and ask for the Stephen Ministry Recruiting Coordinator who will contact you to explain more. The 50 hours of training is offered over a three-month period in the Fall and early Spring. Details from the Recruiting Coordinator. Ministers are expected to commit to one-hour meetings weekly once deployed to a Care Receiver; a monthly Supervision meeting with other ministers, and up to 3 quarterly gatherings for Continuing Education and Fellowship.
S

t

e

p

h

e

n

M

i

n

i

s

t

r

y

O

r

i

e

n

t

a

t

i

o

n
August 27, 2022
12:30-2pm
Sand Lake Campus Student Center
To be considered for this class please fill out the Stephen Minister application under Volunteer/Stephen Ministry. You can expect to hear from the Recruiting Coordinator for an interview, questions and further steps. You must be a member of Discovery Church to proceed with training. It is also recommended that you have completed the Finding Your Fit class, or know your spiritual giftedness.
Care Receivers Share Their Stories
Over the years, well over 1.5 million people have benefited from the one-to-one, Christ-centered care of a Stephen Minister. This care is entirely confidential—no one knows the identity of a care receiver except for his or her Stephen Minister and the pastor or Stephen Leader who paired the two together. The care receivers featured here stepped forward willingly to share their stories.
Meet Our Team
The Renewal ministry is made up of a host of group leaders and facilitators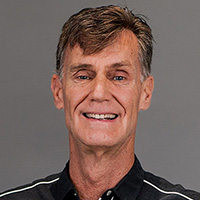 Mike Schirle
Renewal Ministry Pastor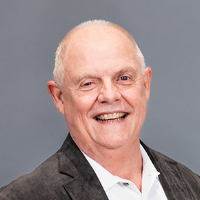 Berry Johnston
Renewal Ministry Associate Pastor
Alayna DeLoach
Renewal Ministry Assistant